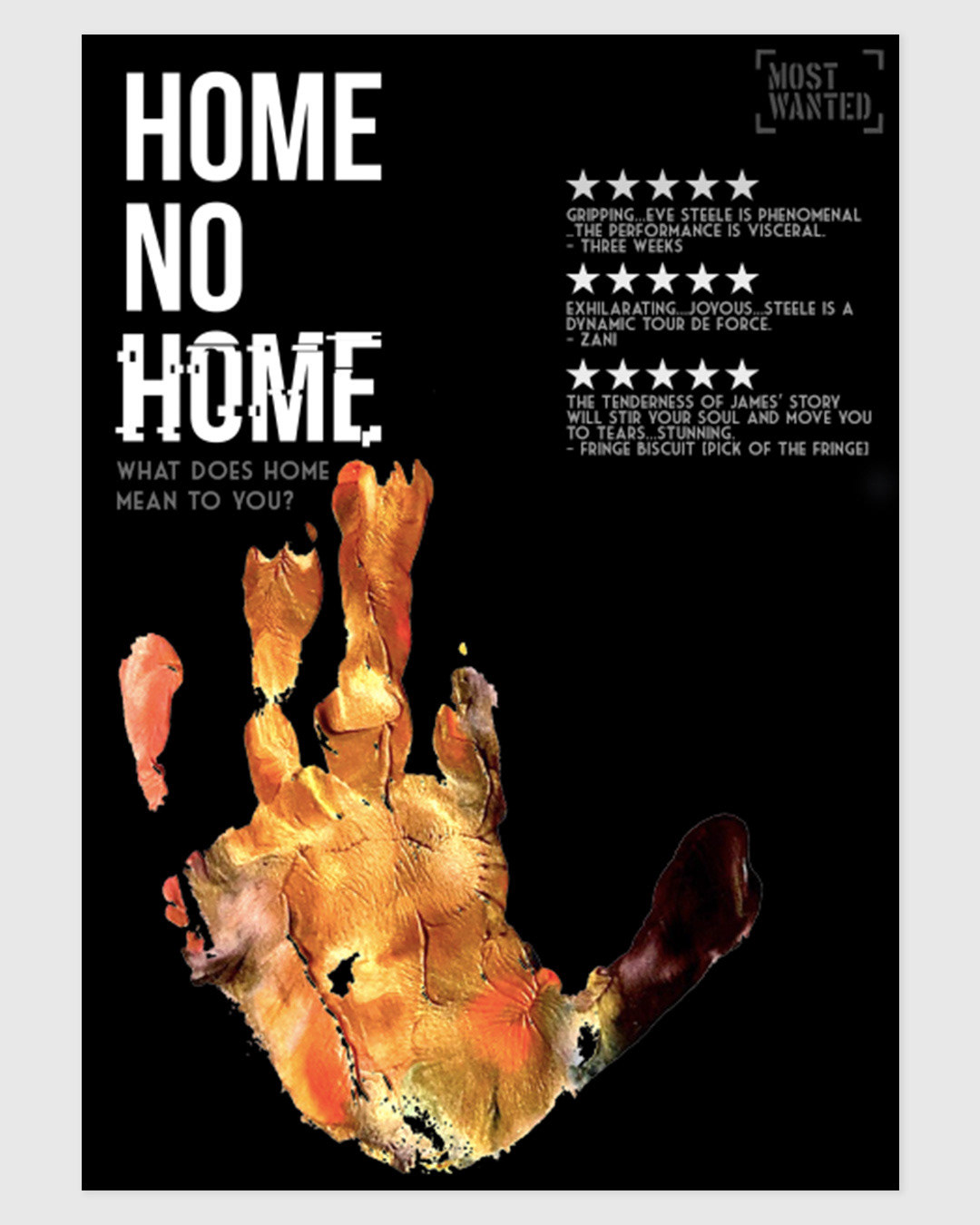 The above design uses a child's painted handprint. I created this imagery alongside my three year old niece for an authentic feel. This design holds the reference to children and families quite closely (see below for brief description).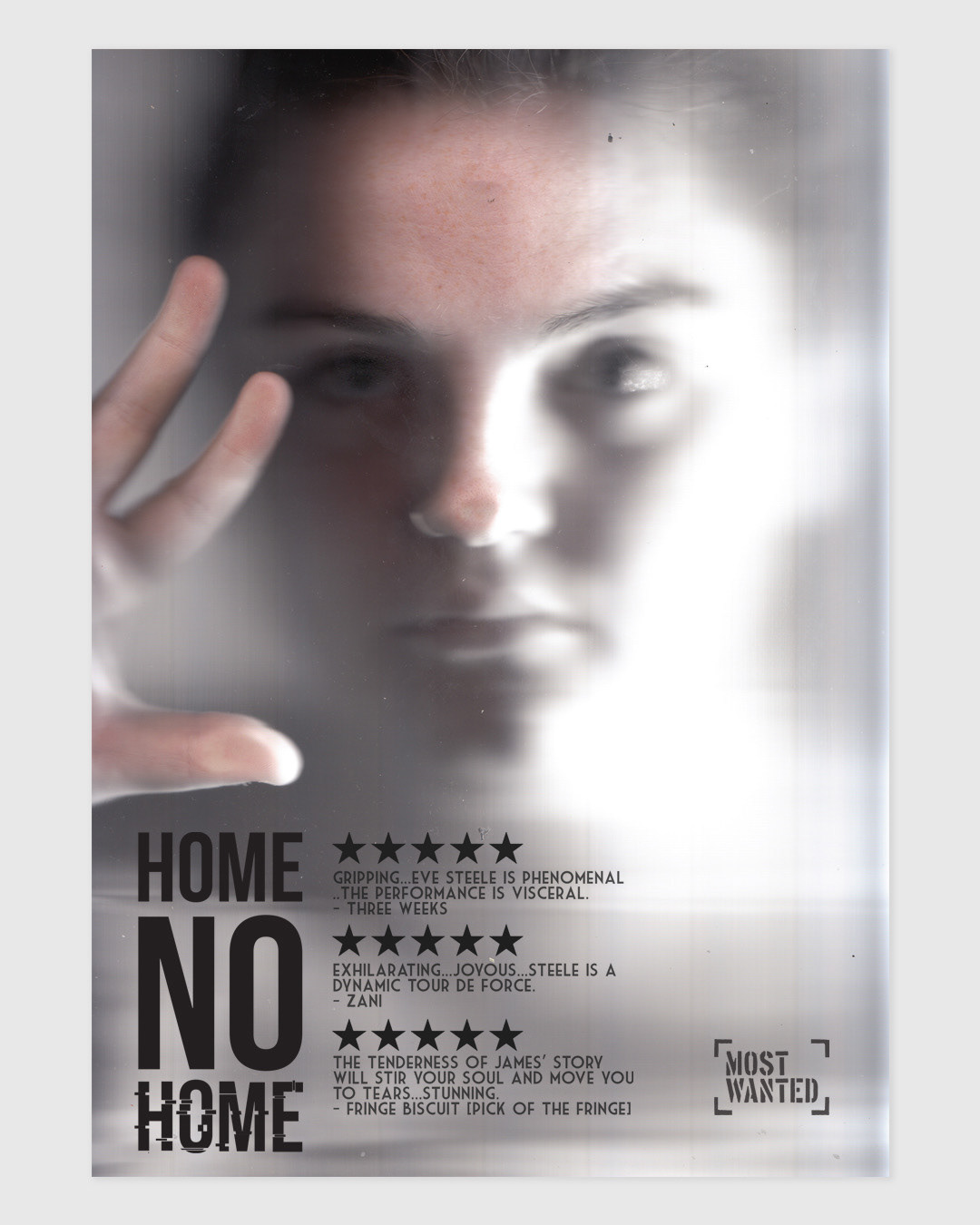 The above design was an avenue that I really wanted to try. The idea behind it is being on the outside looking in, the way many homeless people would feel. They do not feel like they are included within society, and rather that they are peering in from the outside, never quite there. I wanted to play on this within my imagery. Using my own face and a digital scanner, I managed to create this quite hazy, quite dark imagery. 
A live brief in which we were tasked with creating a poster for a fringe theatre production of a play entitled 'Home No Home' the play centred around the idea of family and homelessness. The client wanted a dark, more mysterious design and would prefer it to have a reference to children or families. 
The above two designs were my final designs, down two different routes. 
My design was selected and won the live brief.